We had the best time at this year's Fall Festival. On October 13th, we hosted over 565 people. The weather was perfect and the company was amazing. We had the best time going out and meeting everyone who came. We had a lot of past campers come and it was so nice to see all the familiar faces back on site. There were so many things for everyone to do. We had a pumpkin painting contest, hay rides, rock wall climbing, games, food and so much fun.
We are so thankful for the 85 volunteers who came out before the event. Some of our volunteers even came out a whole day in advance to help set up.  We could not do this event every year without our amazing volunteers. They served lunch, ran games, helped with fishing and so much more.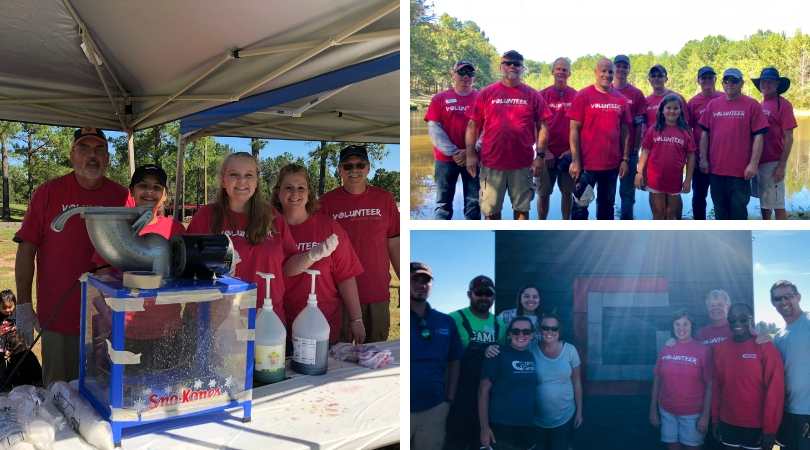 We also hosted the Largest Youth Fishing Tournament down at our fishing pond. Children ages 7-12 were able to compete for the largest fish and most fish caught. The winner of each of these received $100. During the tournament, over 80 fish were caught. Special thanks to all the men, who helped run this event. They were able to help put worms on hooks, take fish off hooks and teach children how to fish for the first time. It was a great time down by the lake.
Thank you again to everyone who make this event so much fun. We are looking forward to our next Fall Festival! Make sure you follow us on Social Media @thecampgrace , to stay up to date on all things Camp Grace.